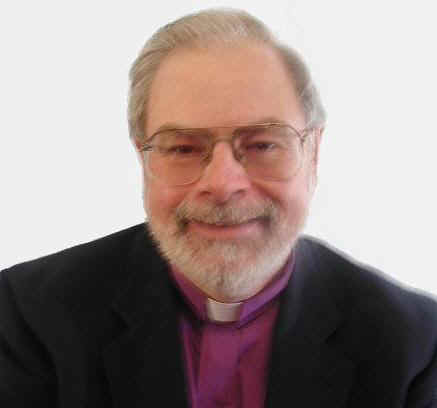 Fr. Steve Prokop
Having been ordained a priest in 1981 by the late Archbishop John Roach, Fr. Steve married after 7 years of active ministry in the Archdiocese of Saint Paul/Minneapolis. He celebrates his 30th year of ordination in 2011.

During Roman Catholic priesthood, Fr. Steve served in three parishes - city, suburban and rural. During his priestly ministry he has performed nearly four hundred weddings and over a two hundred memorial/graveside services/funeral masses
Wanting to return to active ministry to serve the People of God, Fr. Steve was accepted as priest in an independent Old Catholic denomination, American Apostolic Catholic Church, which like the Orthodox churches and Episcopalian churches, has apostolic succession, valid sacraments, a married priesthood and no annulments.
Fr. Steve has Master Degrees in History and Vocational Rehabilitation Counseling in addition to completing the five year Philosophy/Theology program at St. Paul Seminary in preparation for priesthood.
Having had a career in employment counseling in local government, Fr. Steve returned to ministry serving the People of God in their sacramental needs - weddings and baptisms - as well as memorial services and funeral masses in funeral homes and graveside services. His special ministry is to those Roman Catholics who are alienated or have "fallen away" because of varied reasons - personal or doctrinal - or who feel that the Roman Church is just too "controlling" in their lives.
Fr. Steve wants to pursue graduate studies in Hebrew and Aramaic. He is also a self-taught hand bookbinder. He enjoys performing weddings and bookbinding (repairing and restoring old books and Bibles) - in other words, "hitch and stitch."
Death is a pivotal event in our lives. Loved ones who shared their journey in life with us depart to a place we believe is rest and peace, freed from suffering and infirmities. Yet our hearts grieve that they are no longer with us....

The good times are remembered; the difficult times recede into the background; the challenging timesare recalled sometimes with humor, sometimes with sorrow, sometimes with regret. Yet in death, all imperfections are forgiven. Nobody is perfect. We are all God's children.

Father Steve has experienced the death of parents, siblings, loved ones. He believes that no matter what kind of life a person lived - virtuous or troubled - we are all God's children, as Saint John wrote in his First Letter, and worthy of a "departing service" - a memorial service, mass or graveside service.

Father Steve will meet with you and the family in your home to talk about your loved one and to discuss the type of service you prefer to celebrate his/her life and commendation to the Lord. The Catholic order of service/mass is an option, as well as an interdenominational service.

If the service will be in the Catholic tradition, Father Steve will do a ritual blessing of the ashes/body with Holy Water. At the conclusion of the service, all gathered would be invited to bless the loved one with the same Holy Water sprinkler - a personal ritual of thanksgiving to the loved one for sharing his/her life with us.

Contact Father Steve on his cell phone: 651-698-5569.

See what love the Father has bestowed on us
by letting us being called children of God?

Yet that in fact is what we are.
The reason the world does not recognize us,
is that it did not recognize the Son.

Dearly beloved, we are God's children now,
what we shall be has not yet been revealed.
We know that when it is revealed
we shall be like him, for we shall see him as he is.

First Letter of John (3:1-2)